Pallavapuram - Guru Dhakshina Avenue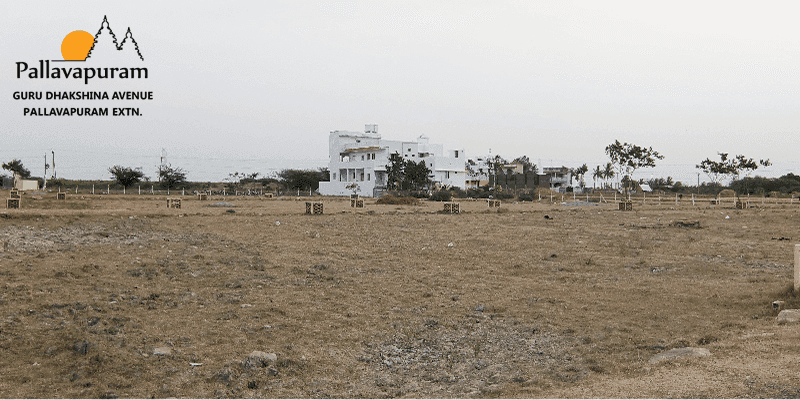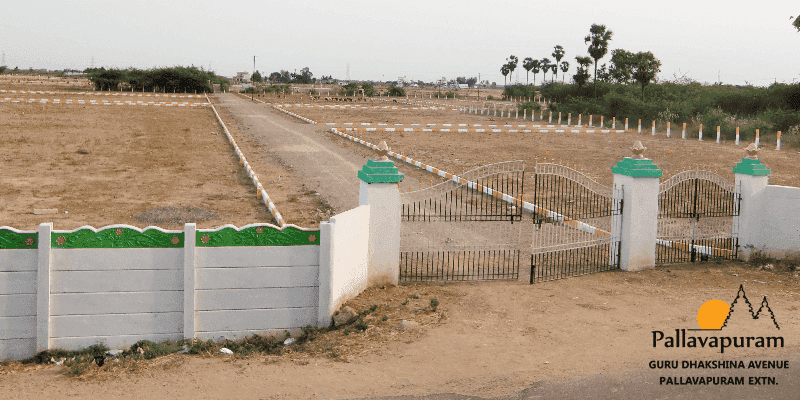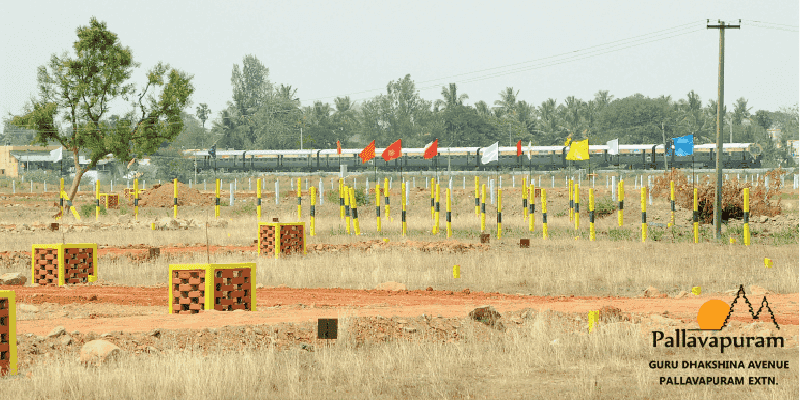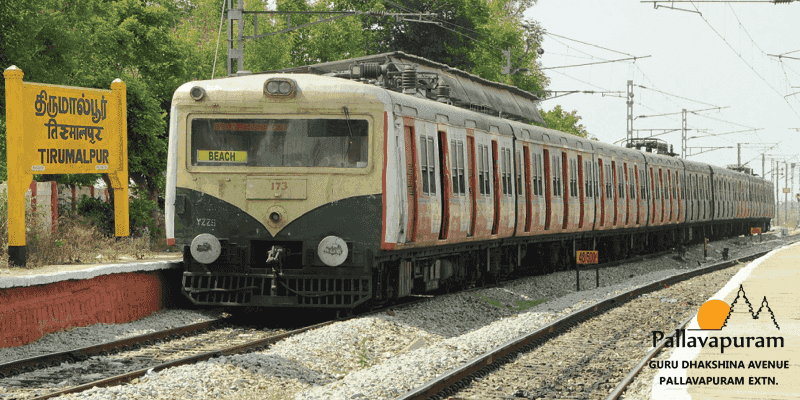 Contact us : +91 - 93 6011 6011
Overview
Gallery
Specifications
Amenities
Walk Through
Location Map
Pallavapuram - Meeting every aspiration you have
Pallavapuram is strategically located at Tirumalpur, a nodal growth point on the Chennai-Bangalore route near Kanchipuram. With excellent connectivity in terms of road, rail and air, Pallavapuram offers a golden opportunity in terms of value appreciation even in the short term.

Our location, your advantage
Already a well-developed town, Tirumalpur is set to grow rapidly. Just minutes walking distance from Thirumalpur Railway Station, Bus Stop and well served with connection to Kanchipuram, Chengelpet, Tambaram, Chennai Beach and Arakkonam, Pallavapuram is an ideal location to build your dream home today.

With water and electricity connection from Public authorities, 24/7 security and lifestyle amenities, Pallavapuram is a model gated township spread over 45 acres of green, peaceful and divine ambience.

Pallavapuram boats of a neighborhood with Bank & ATM, CBSE & Matriculation Schools, Colleges, Universities, Hospitals and Shopping facilities within easy walking distance.

The Proposed Chennai-Bangalore 8-lane Expressway is within 750 metres of Pallavapuram Township.

Pallavapuram offers you the golden opportunity to buying a residential plot in a highly appreciating area and is also an ideal location for building your dream home in a serene atmosphere – and also a great investment option. Designed and approved with DTCP, Pallavapuram is an epitome of model plotted development.

So come today and discover the wonderful magic of Pallavapuram!


45 Acres Gated Township
250 Metres From Thirumalpur Railway Station
Just 150 Metres From Bus Stop
750 Meters From Proposed Chennai-Bangalore Express Way
7 Kms From Kanchipuram New Bus Stand
Total Extend: 45 Acres, 1200 Plots
Approved For Bank Loans
Plot Size 600 To 3000 Sq.Ft
Road Width: 23 Feet, 30 Feet & 40 Feet
Nearby Schools, Colleges, Universities, Hospitals, Indian Bank With ATM And Shopping Facilities
Train To Chennai Beach Every 1 Hour; 86 Bus Trips Per Day
Autos & Share-Autos Available Within Walking Distance Layout
Next To Famous Guru Dakshinamurthy Temple At Govindavadi
Ready For Building Home
100% Appreciation In Next Two Years
Immediate Provision For Water And Power Connection
Close To Major Companies In Sriperumbudur, Kanchipuram And Tiruvallur
Gated community
24/7 security
Black topped roads
Landscaped gardens and parks
3-phase electricity connection
Street lighting
Fertile soil and sweet ground water