Covelong Surf & Music Festival 2016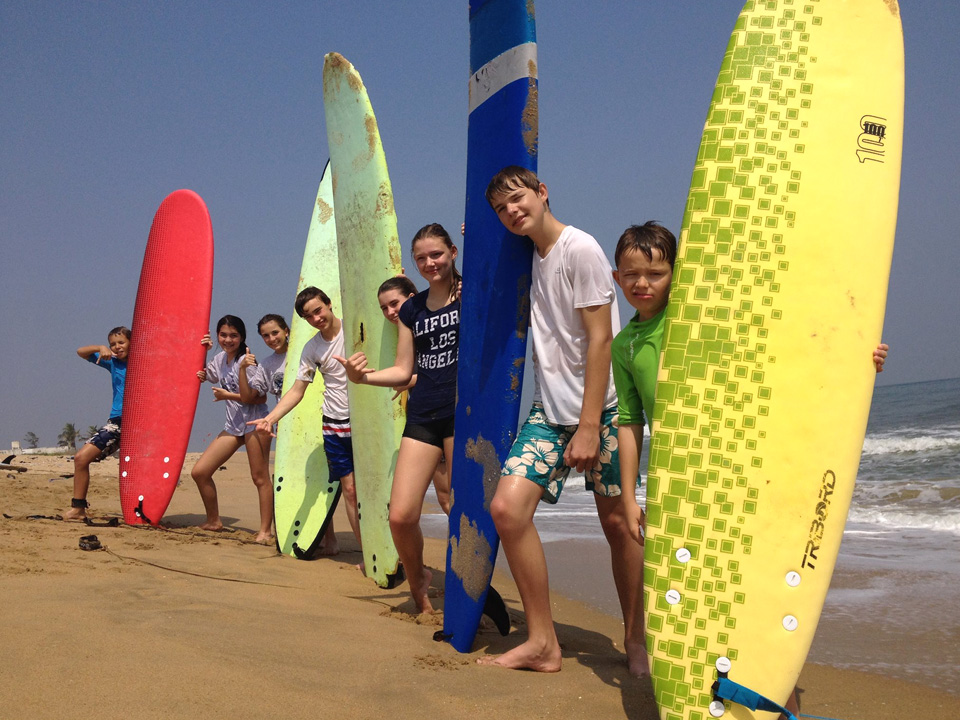 At the fourth edition of the festival, expect more music, food, yoga and surfing
If you are a beach bum, then it's time to head to Kovalam for the fourth edition of the annual Covelong Point Classic Surf and Music Festival to be held from 26th to 28th August 2016 at Kovalam Bay on ECR.
Started by Arun Vasu of TT Group along with Yotam Agam of EarthSync and popular surfer Murthy Megavan, this will be the fourth edition of the festival. "We have been organising social activities around surfing and developed the surfing culture in the city. The idea was to develop tourism around it, which will benefit the village. So we decided to start this festival," says Yotam.
Spread over three days (August 26, 27 & 28), the festival will have a host of activities including surfing competition, music performances, yoga workshops and lots of food and fun. While the highlight is the surfing competition, the organisers want people to know it's not just limited to that. There are music performances, yoga activities, art and craft workshops and food. And cricketer Jonty Rhodes will be present at the venue to start the proceedings on day one.
And if you are inspired by the surfers riding the waves, this is perhaps the best time to give the sport a shot, as there are surfing classes being organised. That apart, visitors can watch a catamaran race, try line walking, or take part in other competitions such as swimming, kayaking, volleyball and a super-fun water gun fight.
All those activities are sure to trigger off hunger pangs. Don't bother carrying snacks because there are numerous stalls offering everything from ice cream to biryani. But make sure you time when you eat, because you certainly wouldn't want to be in a yoga workshop trying to do a suryanamaskar with your mouth full. The yogashala will attempt to calm your senses with a mix of asanas, meditation, massages and healing music therapies.
"Our team has used surfing as a way to empower the community here and provide scope for economic growth. The festival is an extension of that vision — bringing together surfing, music, yoga, art, all into one space, and spreading the message that surfing can be used to bring about positive change. We also want to encourage the sport in India, provide opportunities for Indian surfers to keep raising their levels of excellence," adds Arun.
With over 12,000 people visiting the festival last year, this year the organizers expect the crowd to be around 15,000 people over the weekend. So get, set and go – surfing!

Luxury Studio Beach Apartments
Contact us : +91 - 93 6011 6011